Safety Matters – Summer 2014
Member's price £0.00
Non-member's price £1.00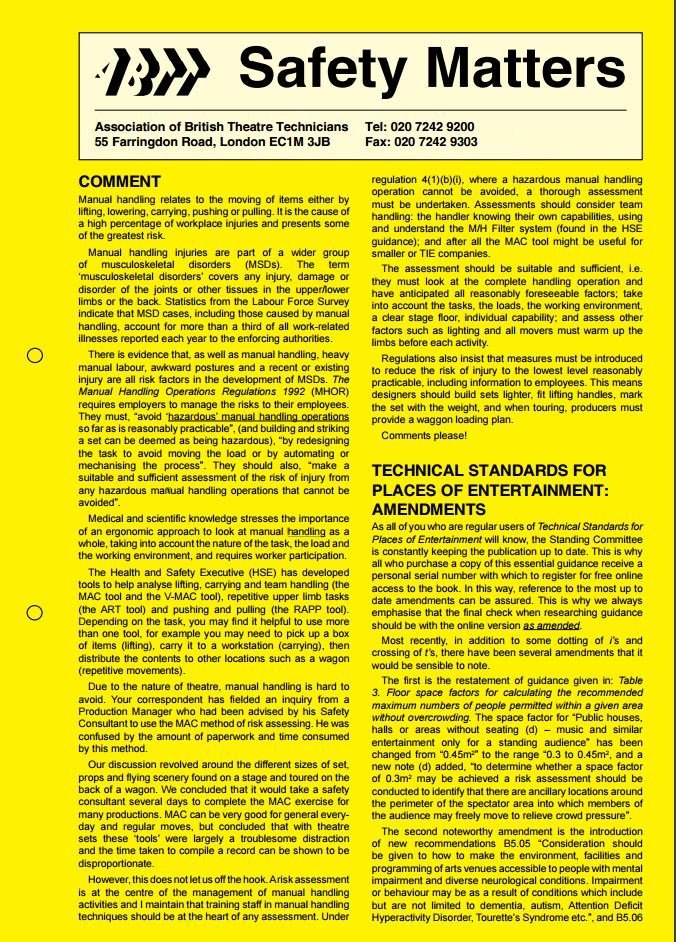 Safety Matters – Summer 2014
Member price £0.00
Non-member's price £1.00
Our Safety Matters updates are included in ABTT Members' Quarterly edition of Sightline Magazine, keeping our members up to date for free. Safety Matters keeps you up to date with any changes in recent safety issues within the Industry and any changes in regulations that need to be followed.
This Safety Matters update includes:
Are you being stressed by emails?;
No safe system of work while erecting a temporary stage;
A sawmill worker left with a permanent impairment;
Employers' liability compulsory insurance;
Birmingham firm fined after worker suffers life-changing injuries;
Making a drama out of stress.