Safety Matters – Winter 2013
Member's price £0.00
Non-member's price £1.00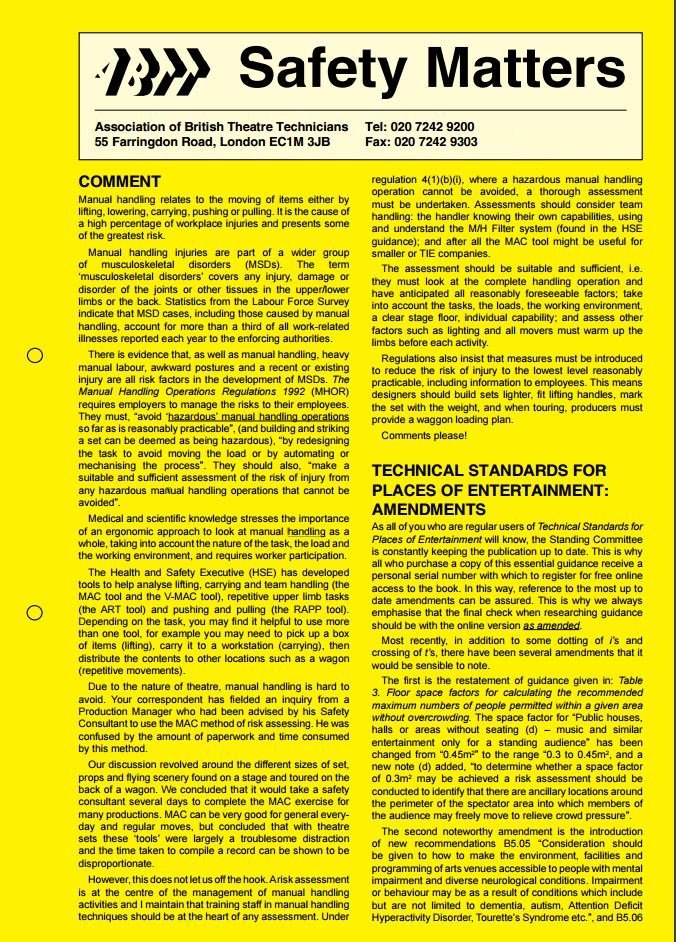 Safety Matters – Winter 2013
Member price £0.00
Non-member's price £1.00
Our Safety Matters updates are included in ABTT Members' Quarterly edition of Sightline Magazine, keeping our members up to date for free. Safety Matters keeps you up to date with any changes in recent safety issues within the Industry and any changes in regulations that need to be followed.
This Safety Matters update includes:
How often do rules apply?;
Scenery toppled from a truck;
Hippodrome worker fall;
A night from hell;
Circus as a 'risk art';
Health, safety and welfare.
Control of legionella bacteria in water systems;
Wedding decorator in fall;
School caretaker falls through roof.