Safety Matters – Winter 2019
Member's price £0.00
Non-member's price £1.00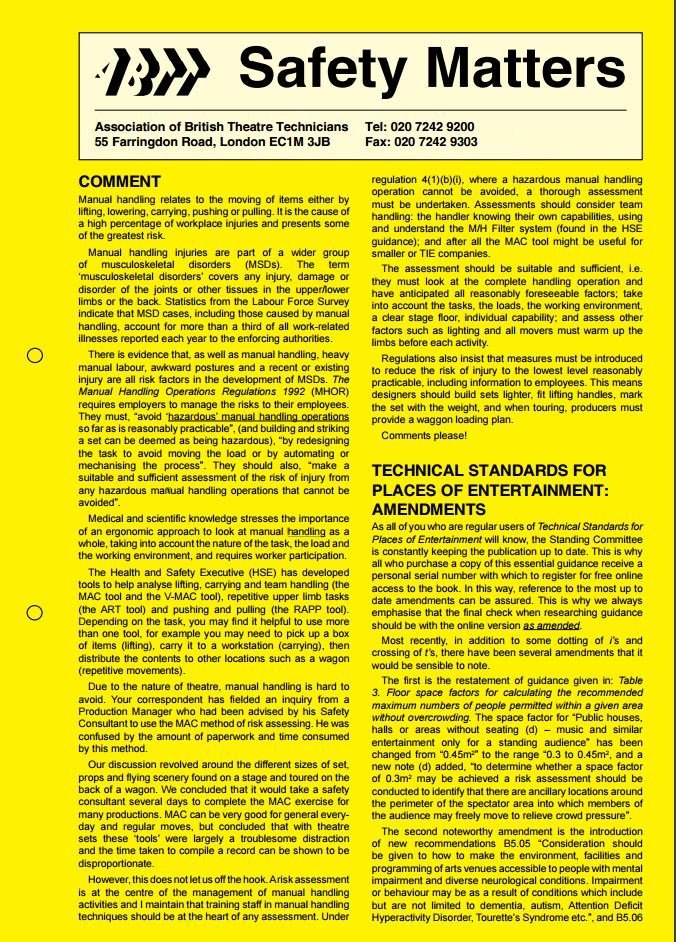 Safety Matters – Winter 2019
Member price £0.00
Non-member's price £1.00
Our Safety Matters updates are included in ABTT Members' Quarterly edition of Sightline Magazine, keeping our members up to date for free. Safety Matters keeps you up to date with any changes in recent safety issues within the Industry and any changes in regulations that need to be followed.
This Safety Matters update includes:
Pyrotechnic Safety
Young Workers
Events Company fined after worker injury
Theatre get in/ get out lighting
Company fined after employee seriously injured in fall from lorry
Company fined after trainee workers' finger severed
You may also be interested in...