Sightline – Autumn 2020
Member's price £5.00
Non-member's price £10.00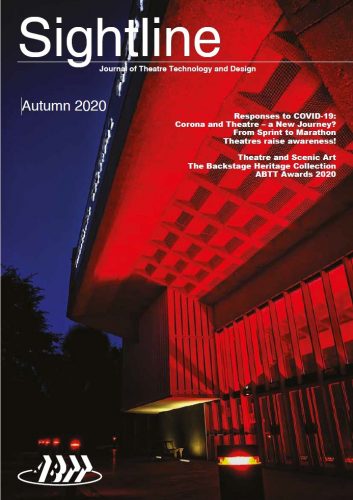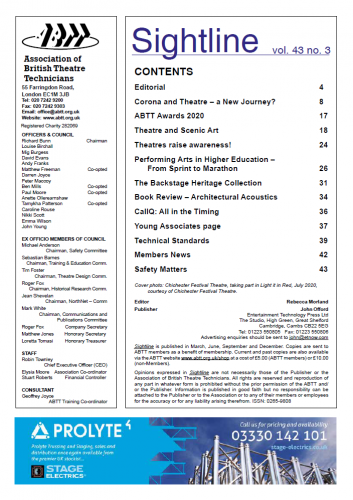 Sightline – Autumn 2020
Member price £5.00
Non-member's price £10.00
Sightline is a journal which delivers articles that record the buildings, productions, technology and people that are developing the boundaries of design and technology. Articles are in-depth and thorough, but also thoroughly approachable for the interested reader.
ABTT Members' get Sightline as part of their ABTT Membership.
This edition of the magazine contains the following articles:
Editorial,
Corona and Theatre – A New Journey?
ABTT Awards 2020
Theatre and Scenic Art
Theatres raise awareness!
Performing Arts in Higher Education – From Sprint to Marathon
The Backstage Heritage Collection
Book Review: Architectural Acoustics
CallQ: All in the Timing
Young Associates Page,
Technical Standards Updates,
Members News,
Safety Matters.