Sightline – Autumn 2022
Member's price £5.00
Non-member's price £10.00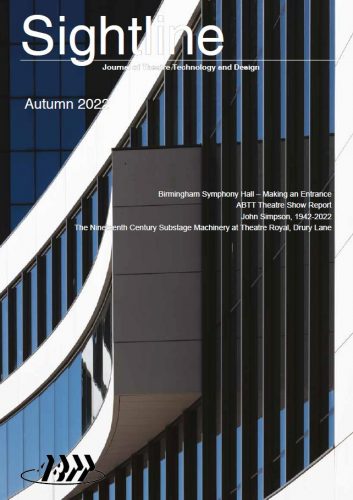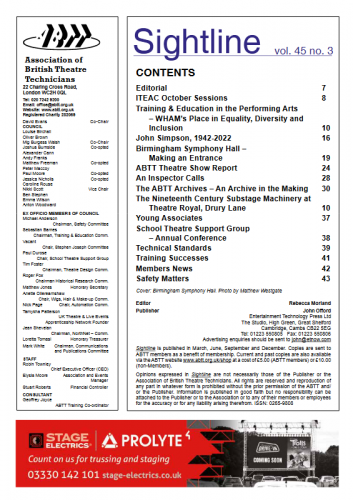 Sightline – Autumn 2022
Member price £5.00
Non-member's price £10.00
Sightline is a journal which delivers articles that record the buildings, productions, technology and people that are developing the boundaries of design and technology. Articles are in-depth and thorough, but also thoroughly approachable for the interested reader.
ABTT Members' get Sightline as part of their ABTT Membership.
This edition of the magazine contains the following articles:
Editorial,
ITEAC October Sessions,
Training & Education in the Performing Arts – WHAM's Place in Equality, Diversity and Inclusion,
John Simpson, 1942-2022,
Birmingham Symphony Hall – Making an Entrance,
ABTT Theatre Show Report,
An Inspector Calls,
The ABTT Archives – An Archive in the Making,
The Nineteenth Century Substage Machinery at Theatre Royal, Drury Lane,
Young Associates,
School Theatre Support Group – Annual Conference,
Technical Standards,
Training Successes,
Members News,
Safety Matters.