Sightline – Summer 2017
Member's price £5.00
Non-member's price £10.00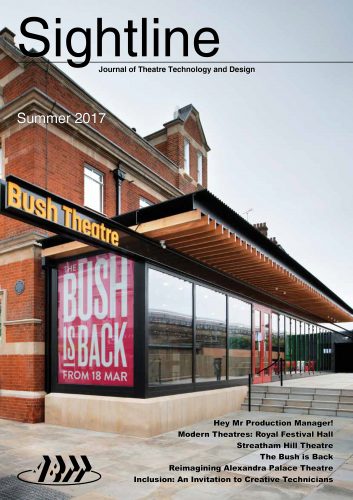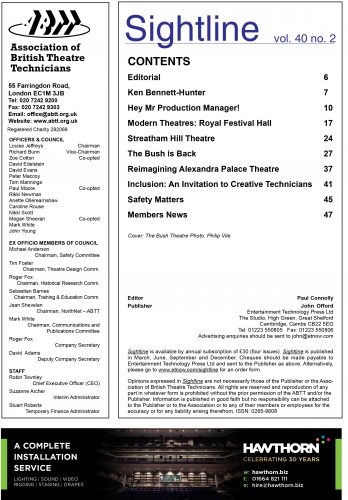 Sightline – Summer 2017
Member price £5.00
Non-member's price £10.00
Sightline is a journal which delivers articles that record the buildings, productions, technology and people that are developing the boundaries of design and technology. Articles are in-depth and thorough, but also thoroughly approachable for the interested reader.
ABTT Members' get Sightline delivered as part of their ABTT Membership.
This edition of the magazine contains the following articles:
Editorial,
Ken Bennett-Hunter,
Hey Mr Production Manager!
Modern Theatres: Royal Festival Hall,
Streatham Hill Theatre,
The Bush is Back,
Re-imagining Alexandra Palace Theatre,
Inclusion: An invitation to Creative Technicians
Safety Matters,
Members News.