Sightline – Summer 2018
Member's price £5.00
Non-member's price £10.00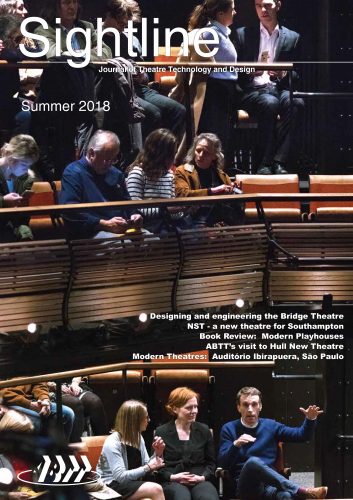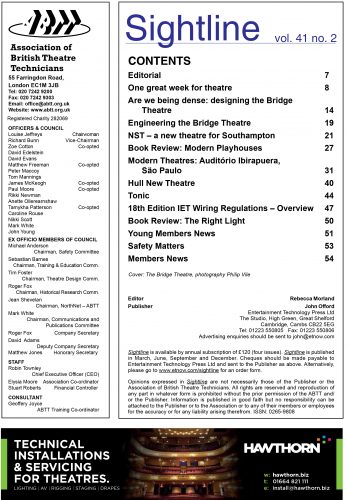 Sightline – Summer 2018
Member price £5.00
Non-member's price £10.00
Sightline is a journal which delivers articles that record the buildings, productions, technology and people that are developing the boundaries of design and technology. Articles are in-depth and thorough, but also thoroughly approachable for the interested reader.
ABTT Members' get Sightline delivered as part of their ABTT Membership.
This edition of the magazine contains the following articles:
Editorial,
One great week for Theatre,
Are we being dense?: designing the Bridge Theatre,
Engineering the Bridge Theatre,
NST – A new Theatre for Southampton,
Book Review: Modern Playhouses,
Modern Theatres: Auditorio Ibirapuera, Sao Paulo,
Hull New Theatre,
Tonic,
18th Edition IET Wiring Regulations – Overview,
Book Review@ The Right Light,
Young Members News,
Members News,
Safety Matters.