Sightline – Summer 2019
Member's price £5.00
Non-member's price £10.00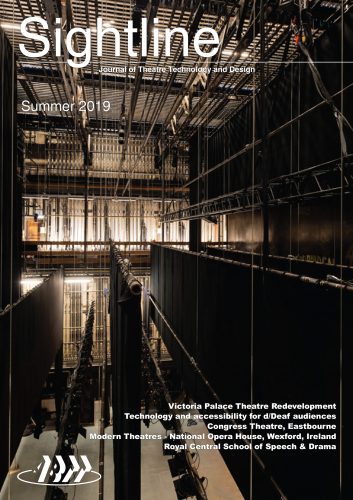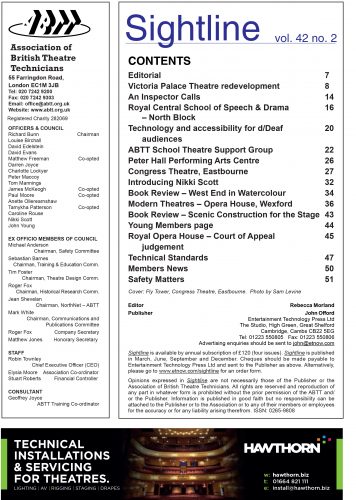 Sightline – Summer 2019
Member price £5.00
Non-member's price £10.00
Sightline is a journal which delivers articles that record the buildings, productions, technology and people that are developing the boundaries of design and technology. Articles are in-depth and thorough, but also thoroughly approachable for the interested reader.
ABTT Members' get Sightline delivered as part of their ABTT Membership.
This edition of the magazine contains the following articles:
Editorial,
Victoria Palace Theatre Redevelopment,
An Inspector Calls,
Royal Central School of Speech and Drama – North Block,
Technology and accessibility for d/Deaf audiences,
ABTT School Theatre Support Group,
Peter Hall Performing Arts Centre,
Congress Theatre, Eastbourne,
Introducing Nikki Scott,
Book Review – West End in Watercolour,
Modern Theatres – Opera House, Wexford,
Book Review – Scenic Construction for the Stage,
Young Members' Page,
Royal Opera House – Court of Appeal Judgement,
Technical Standards Updates,
Members News,
Safety Matters.