Sightline – Summer 2020
Member's price £5.00
Non-member's price £10.00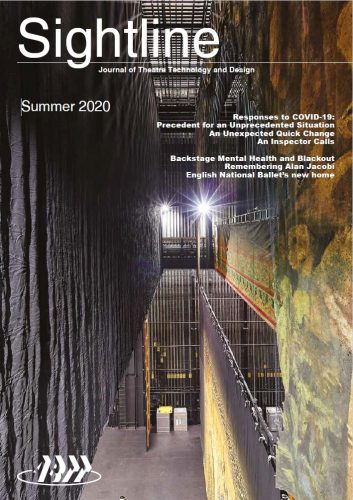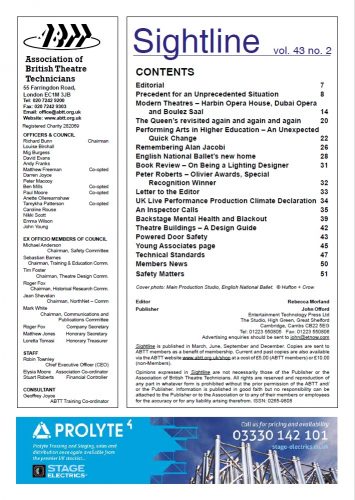 Sightline – Summer 2020
Member price £5.00
Non-member's price £10.00
Sightline is a journal which delivers articles that record the buildings, productions, technology and people that are developing the boundaries of design and technology. Articles are in-depth and thorough, but also thoroughly approachable for the interested reader.
ABTT Members' get Sightline delivered as part of their ABTT Membership.
This edition of the magazine contains the following articles:
Editorial,
Precedent for an Unprecedented Situation,
Modern Theatres – Harbin Opera House, Dubai Opera and Boulez Saal,
The Queen's revisited again and again and again,
Performing Arts in Higher Education – An Unexpected Quick Change,
Remembering Alan Jacobi,
English National Ballet's New Home,
Book Review: On Being a Lighting Designer,
Peter Roberts – Olivier Awards, Special Recognition Winner,
Letter to the Editor,
UK Live Performance Production Climate Declaration,
An Inspector Calls,
Backstage Mental Health and Blackout,
Theatre Buildings – A Design Guide,
Powered Door Safety.
Young Associates Page,
Technical Standards Updates,
Members News,
Safety Matters.