Sightline – Summer 2021
Member's price £5.00
Non-member's price £10.00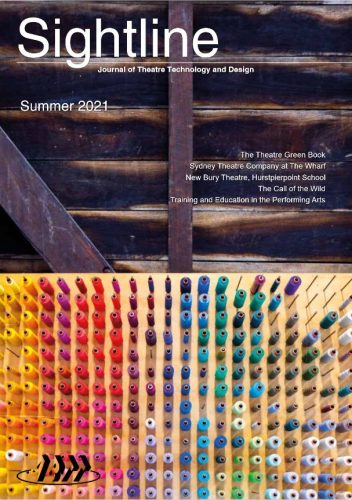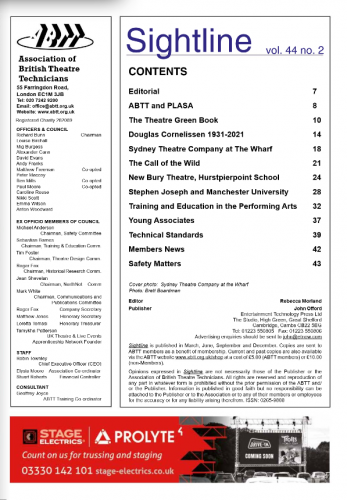 Sightline – Summer 2021
Member price £5.00
Non-member's price £10.00
Sightline is a journal which delivers articles that record the buildings, productions, technology and people that are developing the boundaries of design and technology. Articles are in-depth and thorough, but also thoroughly approachable for the interested reader.
ABTT Members' get Sightline as part of their ABTT Membership.
This edition of the magazine contains the following articles:
Editorial,
ABTT and PLASA,
The Theatre Green Book,
Douglas Cornelissen 1931-2021,
The Call of the Wild,
New Bury Theatre, Hurstpierpoint School,
Stephen Joseph and Manchester University,
Training and Education in Performing Arts,
Young Associates Page,
Technical Standards Updates,
Members News,
Safety Matters.