Sightline – Summer 2022
Member's price £5.00
Non-member's price £10.00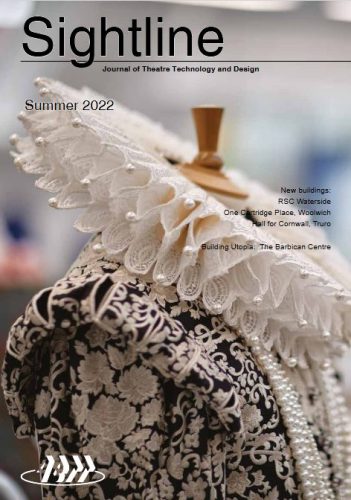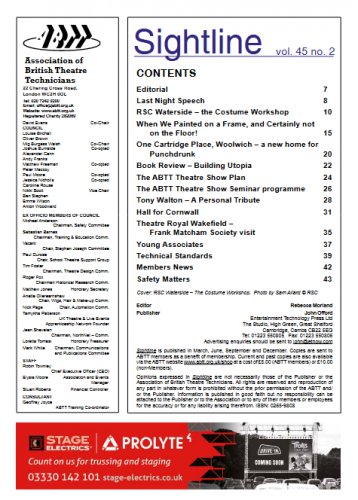 Sightline – Summer 2022
Member price £5.00
Non-member's price £10.00
Sightline is a journal which delivers articles that record the buildings, productions, technology and people that are developing the boundaries of design and technology. Articles are in-depth and thorough, but also thoroughly approachable for the interested reader.
ABTT Members' get Sightline as part of their ABTT Membership.
This edition of the magazine contains the following articles:
Editorial,
Last Night Speech,
RSC Waterside – the Costume Workshop,
When We Painted on a Frame, and Certainly not on the Floor!,
One Cartridge Place, Woolwich – a new home for Punchdrunk,
Book Review – Building Utopia,
The ABTT Theatre Show Plan,
The ABTT Theatre Show Seminar programme,
Tony Walton – A Personal Tribute,
Hall for Cornwall,
Theatre Royal Wakefield – Frank Matcham Society visit,
Young Associates,
Technical Standards,
Members News,
Safety Matter.