Sightline – Winter 2019 (download)
Member's price £5.00
Non-member's price £5.00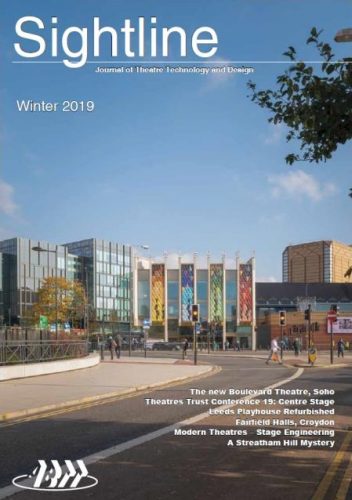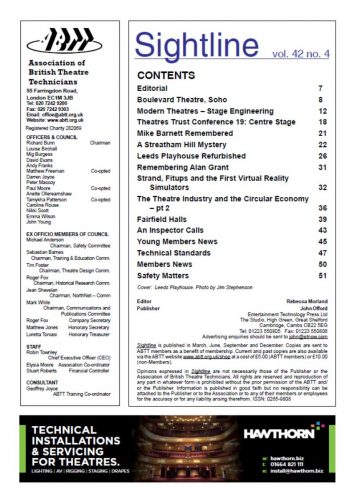 Sightline – Winter 2019 (download)
Member price £5.00
Non-member's price £5.00
Sightline is a journal which delivers articles that record the buildings, productions, technology and people that are developing the boundaries of design and technology. Articles are in-depth and thorough, but also thoroughly approachable for the interested reader.
ABTT Members' get Sightline delivered as part of their ABTT Membership.
This edition of the magazine contains the following articles:
Editorial,
Boulevard Theatre, Soho,
Modern Theatre- Stage Engineering,
Theatres Trust Conference 19: Centre Stage,
Mike Barnett Remembered,
A Streatham Hill Mystery,
Leeds Playhouse Refurbished,
Remembering Alan Grant,
Strand, Fitups and the First Virtual Reality Simulators,
The Theatre Industry and the Circular Economy,
Fairfield Halls,
An Inspector Calls,
Young Members News,
Technical Standards Updates,
Members News,
Safety Matters.