The Full Round, the Several Lives and Theatrical Legacy of Stephen Joseph by Terry Lane (Kindle Edition)
Member's price
Non-member's price £7.49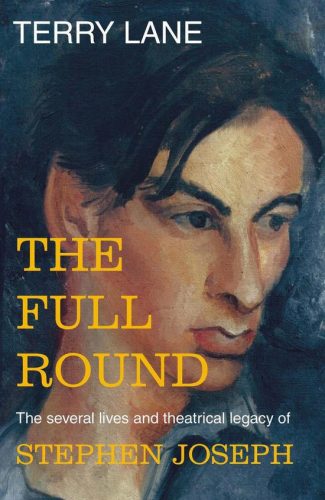 The Full Round, the Several Lives and Theatrical Legacy of Stephen Joseph by Terry Lane (Kindle Edition)
Non-member's price £7.49
The Full Round explores the remarkable life of Stephen Joseph the pioneering producer, who championed Theatre-in-the-Round in Britain. Without funding he set up his Studio Theatre Company at the Library in Scarborough, and developed a touring programme visiting theatreless towns to gain public support for the first permanent "round". Larger than life and charismatic, he encouraged many new writers including Harold Pinter, David Campton, and Alan Ayckbourn. He also profoundly influenced his Director of productions Peter Cheeseman at the Victoria Theatre in Stoke, and his stage manager Terry Lane who went on to be founder and artistic director of the Traverse theatre in Edinburgh. His radical new form of popular theatre often met with sharp criticism and obstruction from the Theatrical Establishment. He countered this effectively not just with words, but by his other activities. He was a founder of the Association of British Theatre Technicians, Drama Fellow at Manchester University, and a respected Theatre Consultant. By the end of his short life, he had demonstrably begun to alter the face of theatre across the U.K.
You can purchase this book here.
Stephen Joseph was a founder member of the Association of British Theatre Technicians (ABTT) in 1961. It is therefore fitting that the Stephen Joseph Association are now recognised as a Committee of the ABTT since its approval in September 2019, becoming the "Stephen Joseph Committee".
This book was written by one of the ABTT's "Stephen Joseph Committee" members' Terry Lane.