This week at the ABTT (11th – 15th November )
15 November 2019
11th November
Theatre Craft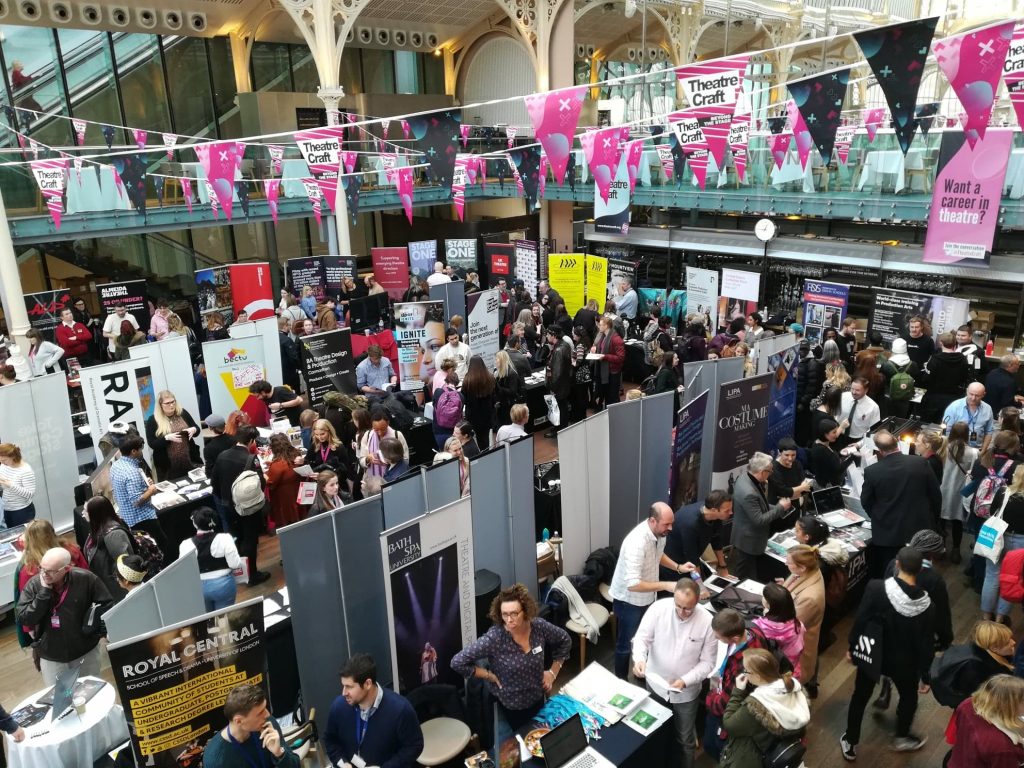 The ABTT attended Theatre Craft this year at the Royal Opera House in Covent Garden.
TheatreCraft is the UK's biggest free offstage theatre careers event for young people aged 16-30 and this one-day event certainly was not a let down!
This year there were more attendees interested in a career in theatre in any non-performing role than ever before and the ABTT had an amazing time speaking with everyone!
The event was made up of a variety of workshops, thought-provoking talks, Q&As, practical demonstrations, important careers advice and a of course the vibrant Marketplace full of stands from top UK theatres and theatre-makers.
Want to find out more about this fantastic annual event? Please click here.
13th November
Production Futures


The ABTT had an early start this morning, heading to Redditch for 9am to set up for Production Futures, a free-of-charge event for young people, students and freelancers to come face to face with some of the most well-known companies and individuals in the production industry.
ABTT Association Coordinator Elysia Moore, ABTT CEO Robin Townely and ABTT Training and Education Committee Chairman Sebastian Barnes attended Production Futures, speaking with a variety of attendees interested in subjects such as lighting, audio and rigging.
The event was hosted at Fly By Nite Studios in Redditch, a state-of-the-art, arena sized, purpose-built production rehearsal studio located just south of Birmingham. Production Futures had gathered industry giants to share their knowledge and experience through engaging talks, demos, workshops and behind-the-scenes insights into the dynamic world of live production.
To find out more about this event please see here.
13th November
Lux Live Women in Lighting – Award Paule Constable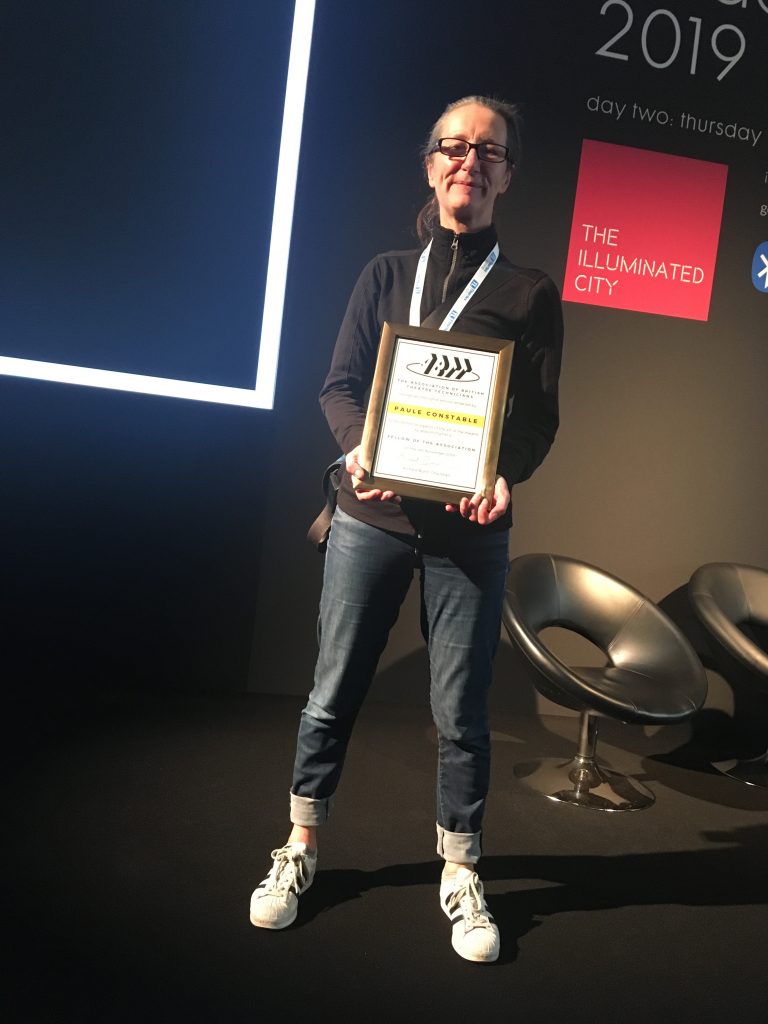 ABTT CEO Robin Townley attended Lux Live this evening with a very special task to complete.
LuxLive is an annual event that provides a platform to access the latest innovations and educational and informational seminars to stay up-to-date with the industry today. This year LuxLive had teamed up with Women in Lighting to support gender balance in the lighting profession.
Robin had the honour of being able to present the special keynote speaker Paule Constable, an award winning Lighting Designer, with an ABTT Fellowship.
An ABTT Fellowship is presented only when the ABTT wishes to recognise the extraordinary achievement of rendering signal service to the technical aspects of the art of the theatre.