This week at the ABTT (2nd – 6th December )
6 December 2019
3rd December
Theatre Trust Drinks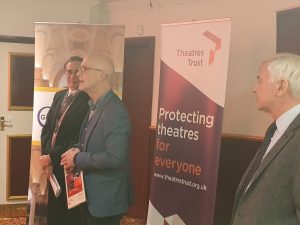 The ABTT attended this Theatre's Trust Festive Drinks this evening which was held to celebrate their donors and Corporate Supporters Dominion Theatre.
It was great to hear about the achievements of the Theatres Trust in 2019 and learn about their successes and the organisations who have made them possible.
6th December
WhatsOnStage Awards

Today the ABTT headed across to the Hospital Club in London to hear the announcement of the full shortlist of nominees for the 20th Annual WhatsOnStage Awards.
Each year thousands of theatregoers up and down the country nominate their favourite performers and shows in a number of categories
When the nominations close the top five nominees in each of those categories are put forward for the final vote along with the short-listed nominees in the technical categories*.
Voting runs until Monday 27 January 2020 and is now open.
*The shortlist for the technical categories (Choreography, Costume Design, Direction, Graphic Design, Lighting Design, Musical Direction, Set Design, Sound Design and Video Design) will be decided by an independent panel of industry experts appointed by WhatsOnStage. Their shortlist will then be voted on by the general public.
6th December
ABTT Christmas Party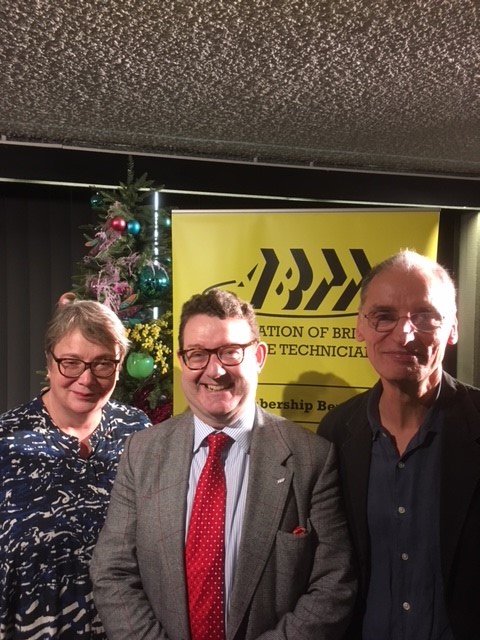 The ABTT Christmas Party, generously supported by ETC and LW Theatres, was held at the Gillian Lynne Theatre today – and what a turn out we had! With over 200 Members dropping in throughout the day, we had a wonderful time catching up with old friends and colleagues.
We would like to thank all the Affiliates, Associates, Members, Supporters, Fellows and friends who came to celebrate and join the festivities. We hope you all enjoyed yourselves too!
During the Party two announcements were made. Steve Tompkins was presented with a Fellowship Certificate by Ian Mackintosh for his tireless efforts within the Industry and Louise Jeffreys was presented with an Honorary Membership Certificate by Mark White for her significant contribution to the ABTT during her time as ABTT Chairwoman.