West End theatre gives away seats for FREE
17 November 2022
The Ambassadors Theatre, one of the Ambassador Theatre Group's venues in London's West End, has approximately 350 auditorium seats to give away as part of a major refurbishment project taking place at the theatre.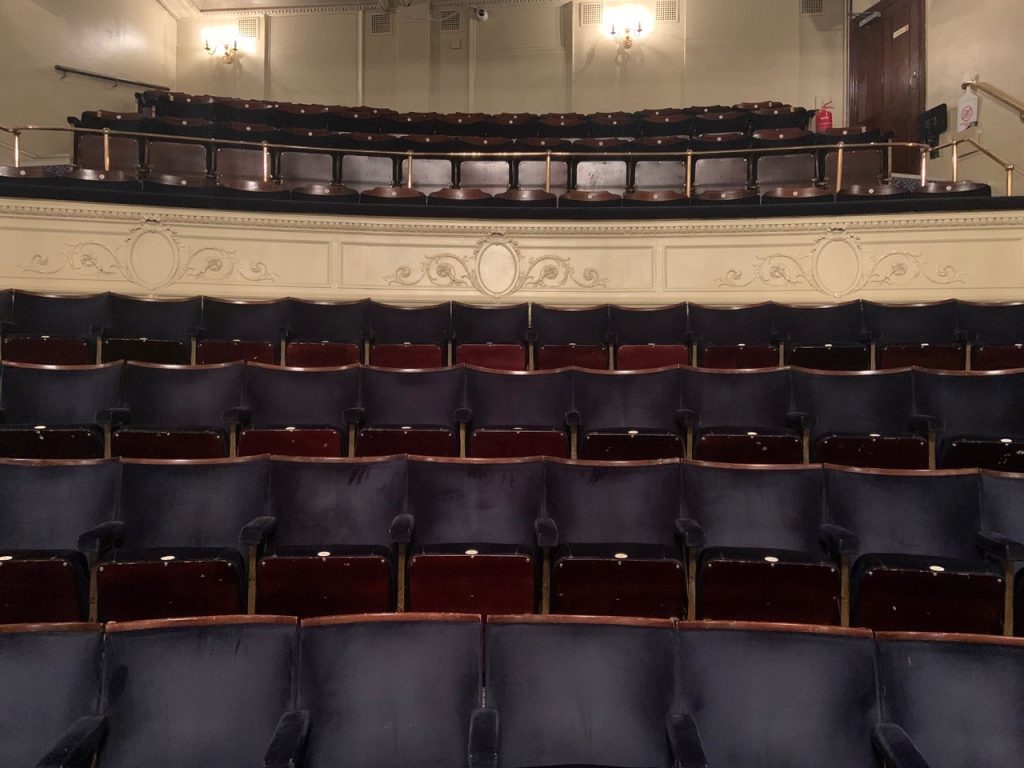 While the dark timber frame is generally in good condition, the chairs have not been upholstered for some time and the blue fabric does show signs of wear. The chairs are not free-standing and will need to be mounted together and fixed to the floor. The side panels as seen in the pictures are not included.
The seats are currently in storage. Depending on demand, it may be possible to divide the chairs up into smaller lots of 20 to 50 units. Collection dates will be arranged by mutual agreement and should preferably take place before 22 December 2022.
Please register your interest with the Ambassador Theatre's Group's Property Information Coordinator Verena Thim: VerenaThim@theambassadors.com