ABTT Seminar: Mental Health, Well-being and Resilience in the Backstage Entertainment Industry
Member's price FREE
Non-member's price FREE
10 June 2021 | 5:00 pm - 6:00pm
Zoom, Online Event
Book now to avoid missing out – limited tickets available.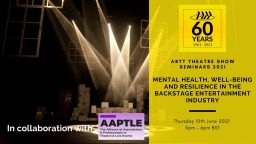 About this event
Join ABTT Trustee and chair of the AAPTLE well-being working group Mig Burgess alongside Emma Chapman of the ALD Well-being Group, Richard Bradshaw the Head of Heath and Safety at Global, Harriet Saffin from SM Well-being and Dan Shelley from PMF and Reset Better as they discuss 'Mental Health, Well-being and Resilience' specifically within the UK technical backstage entertainment industry.
We will review the effect that the current pandemic has had on mental health within our Industry, introduce the newly formed AAPTLE Well-being Group and what they are doing moving forwards and also share preliminary data of the Backstage Industry Mental Health Evaluation including graphics and statistics.
We will also talk about provision and ideas around well-being in the work place where we will open up to questions from the attendees also.
In 2019 you told us your views in our first UK backstage mental health evaluation. A lot has happened since then, and we want to take the time to check in on you all and learn more about the effects of the pandemic on your well-being. Please take the time to participate in our follow up survey evaluation so we can learn more.
The aim is to take all of the information we learn and start to work on guidance and advise for our industry on mental health and well-being as our industry starts to reopen.
Please share this survey far and wide, and encourage as many people as you know to join in.  The more voices and opinions we hear, the more we can encourage positive change towards mental health backstage. Promoting a culture of change towards well-being, one where we can be more open and honest, and feel safe and heard.
You can take part in this essential survey here!
Featured events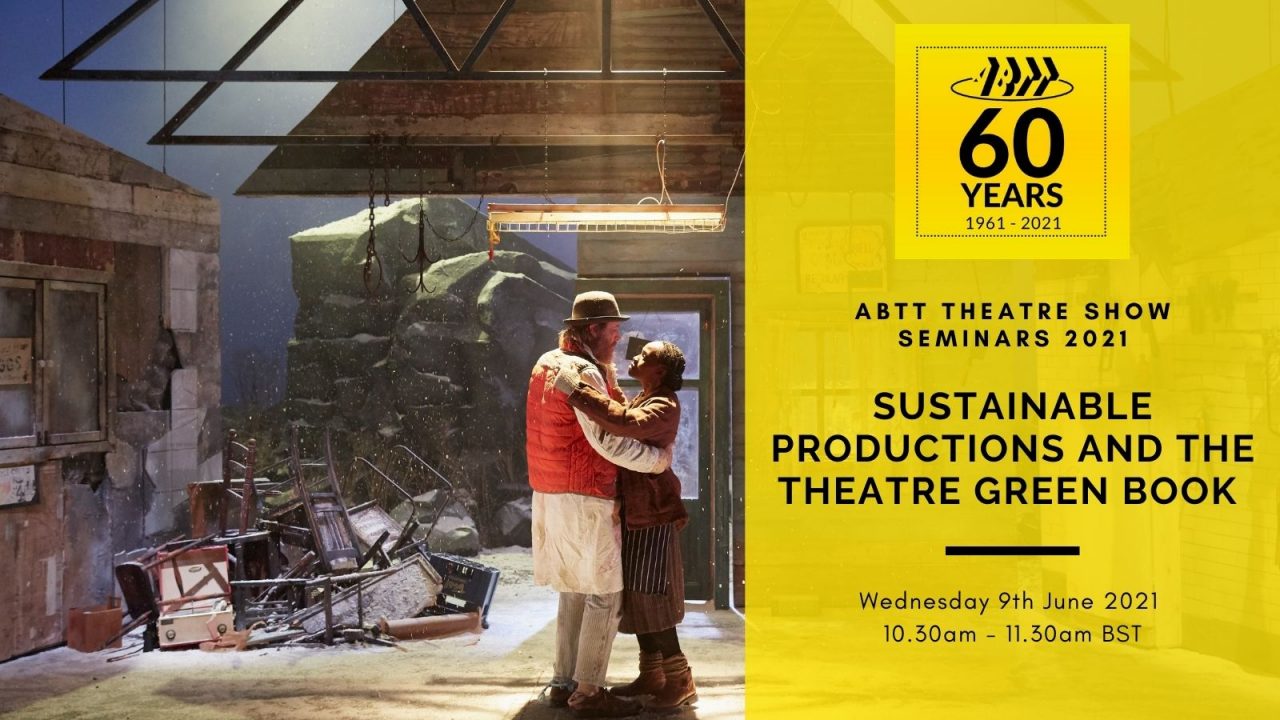 ABTT Seminar: Sustainable Productions – The Theatre Green Book (Volume 1)
10 June 2021
Zoom, Online Event
Find out more