Guidance Note W1 – Mental Health and Well-Being: Supporting Freelancers in the workplace
Member's price £0.00
Non-member's price £0.00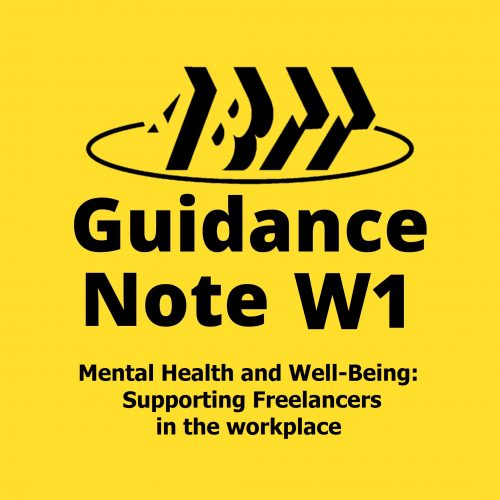 Guidance Note W1 – Mental Health and Well-Being: Supporting Freelancers in the workplace
Member price £0.00
Non-member's price £0.00
This guidance note is intended for use for businesses and organisations that employ freelance or temporary staff.Please download this PDF document in order to use in your venue. If you require this document in an alternative or more accessible format please do email office@abtt.org.uk
Employers have a legal duty to protect employees from stress at work by doing a risk assessment and acting on it.
It is widely reported that in the theatre and live events sector we have 70% of our workforce that identifies with working on a freelance basis
This Guidance Note offers assistance, guidance and advise in how best to consider and adopt more proactive approaches and policies to support the welfare and well-being of freelance and temporary staff under your employment. Thus, contributing to your planning and risk assessment management on work related stress.