ABTT Seminar: ABTT School Theatre Support Group – Do you work in a school, college or uni?
Member's price FREE
Non-member's price FREE
9 June 2021 | 5:00 pm - 6:00pm
Zoom, Online Event
Book now to avoid missing out – limited tickets available.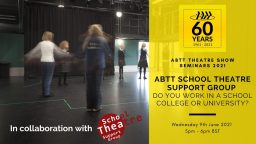 Join the ABTT in commemorating the usual dates of our annual ABTT Theatre Show with a series of online seminars 9th-11th June.
About this event
An introduction to the ABTT School Theatre Support Group (STSG), an established network of professional theatre technicians, designers and managers working in UK schools and colleges.
The School Theatre Support Group (STSG) supports staff working in schools and colleges, offering a community to this specialist yet important market. Our members are responsible for many professionally equipped small theatres, as well as training and encouraging the next generation of theatre practitioners.
Join us to find out about our conference and the STSG Performance Support Award. Plus we will be chatting about technical production and venue management issues in school venues.
Speakers:
Jennifer Lewington-Chislett – Performing Arts Technician at Sir William Borlase's Grammar School in Marlow.
Christopher Stone – Theatre Technical Manager at Mulberry Schools Trust in London.
Peter Humphreys – Theatre Manager at Cranleigh School in Surrey
Alex Cann – ABTT Trustee-Director and board member
Featured events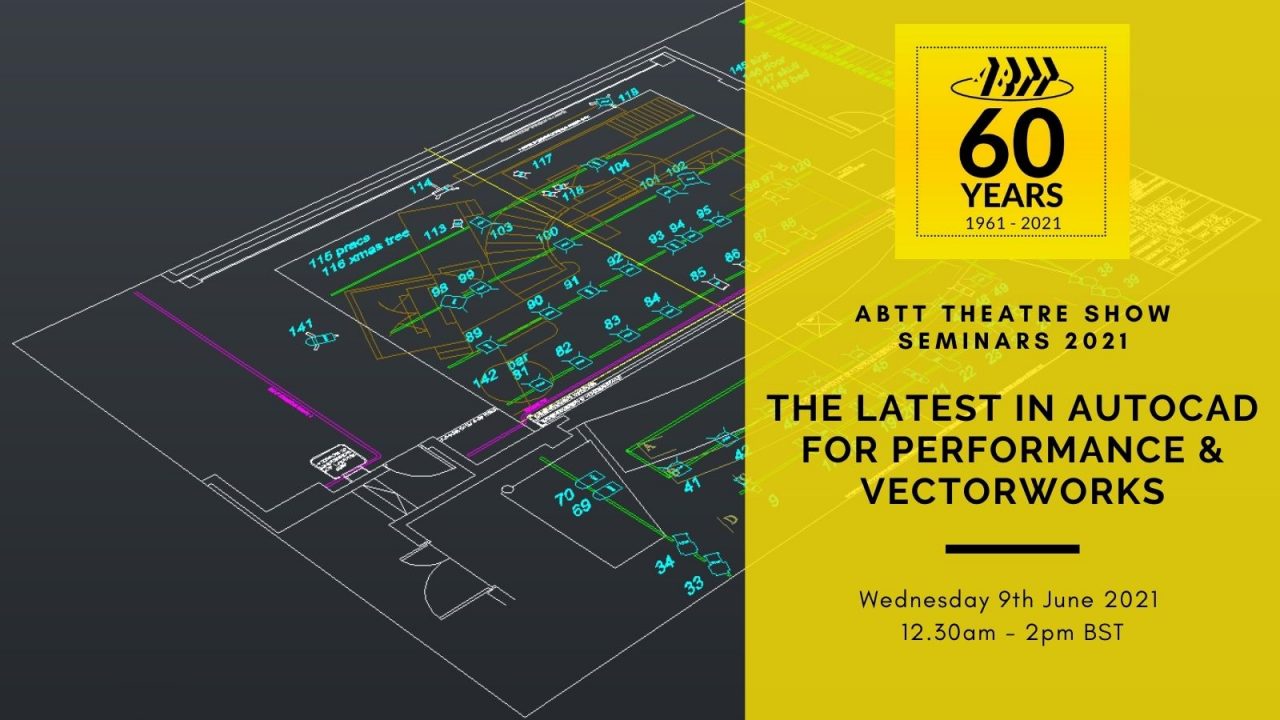 ABTT Seminar: The latest in AutoCAD for Performance & Vectorworks
9 June 2021
Zoom, Online Event
Find out more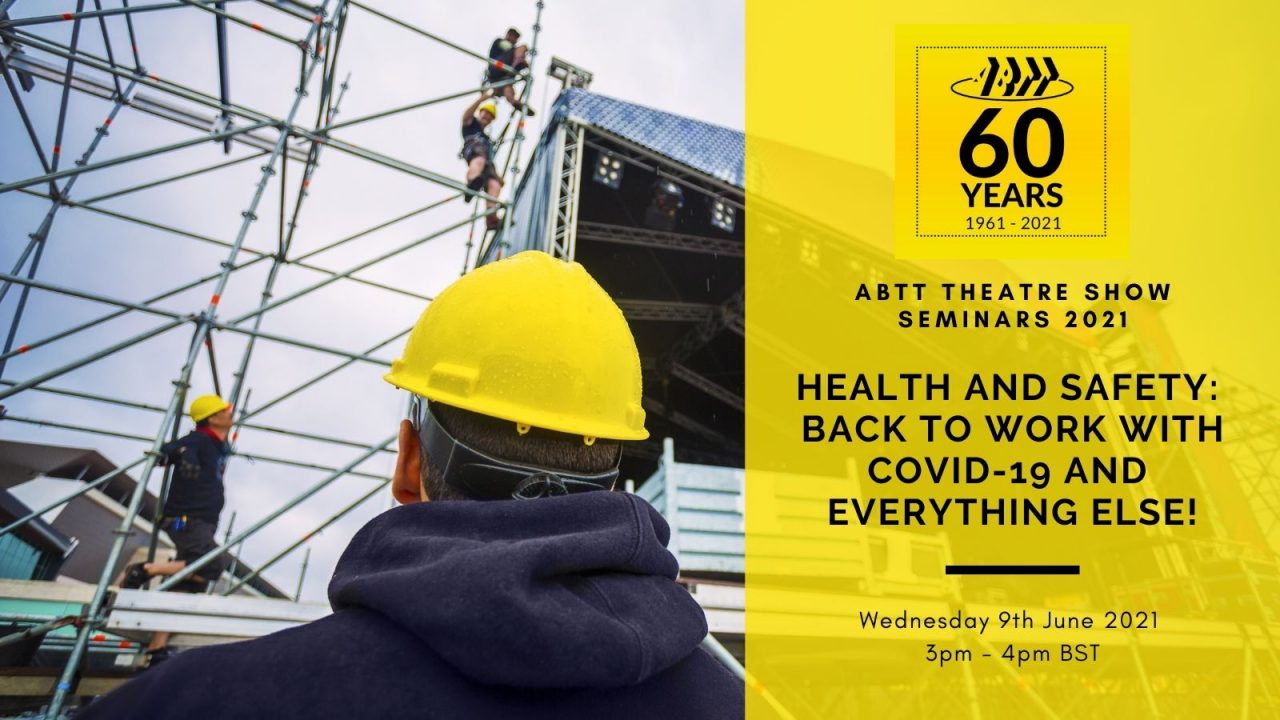 ABTT Seminar: H&S – Back to Work with COVID-19 and everything else!
9 June 2021
Zoom, Online Event
Find out more